New members are always welcome! Join one of the groups below or create your own club. The books for each specific month featured in the book clubs will be available at 10% off the listed price.* Ask one of our staff for more details, check our Events page for current book club happenings, or sign up for our email newsletter.
LGBT BOOK CLUB
5:30 pm • 1st Wednesday of each month
Come join us for an adventure into literature with an LGBT theme! Host Sharayah Hudson is a local resident in Prescott who moved from Flagstaff to join her wife in this diverse community. It is her vision that people of all persuasions will come together and understand themselves and each other through LGBT literature and poetry. Come one, come all!
MYSTERY BOOK CLUB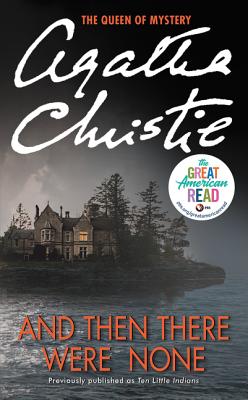 5 pm • 2nd Wednesday of each month
Join the Peregrine Book Company's Mystery Book Club for readers of mysteries, suspense, thrillers, noir, and whodunnits. Questions or comments? Ask for Jon! So far, we have read and discussed: Midnight at the Bright Ideas Bookstore by Matthew Sullivan; In the Woods, The Likeness, and Faithful Place by Tana French; The Drop by Dennis Lehane; The Hollow Men by Rob McCarthy; The Cartel by Don Winslow; Out by Natsuo Kirino; The Woman in the Window by A.J. Finn; Tangerine by Christine Mangan and Still Life by Louise Penny.
• On September 12th, we'll be discussing And Then There Were None by Agatha Christie.
NATURAL HISTORY BOOK CLUB
9 am • 3rd Friday of each month at the Natural History Institute

Come read with us! Natural History Book Club offers guided discussions on a diverse array of environmental and natural history literature for scholarship, inspiration, and understanding, in a welcoming atmosphere. The goal of the Natural History Book Club is to foster discussion of the exploration and discovery of the natural world, its dynamics and the role of humans within it, by reading the best in popular, scientific, adventure, and creative natural history. All are welcome to attend! Previous titles we enjoyed include: E.O. Wilson's Naturalist; and The Reason For Flowers by Stephen Buchmann. You can see what we are currently reading in the Natural History events calendar. Event Location: Natural History Institute, 126 N. Marina St., Prescott. Please email info@naturalhistoryinstitute.org for more information.
• The book we will be discussing on August 17th is The Soul of the Night by Chet Raymo.
FEMINIST BOOK CLUB
5:30 pm • 4th Thursday of each month

Our goal is to build and strengthen the feminist community in the Prescott area, to learn and grow from each other's experiences and contributions, and to create a springboard for feminist-centered, intersectional social change in our community and beyond. So far, we have read and discussed: Ngozie Adichie's We Should All Be Feminists; Roxane Gay's Bad Feminist; Jessica Valenti's The Purity Myth; Andi Zeisler's We Were Feminists Once; Rita Mae Brown's Rubyfruit Jungle and Julia Serano's Whipping Girl: A Transsexual Woman on Sexism and the Scapegoating of Femininity. Questions or comments? Send an email to Ivy Oistad: ivydante@gmail.com.
• On August 23rd we will be discussing Angie Thomas' The Hate U Give.
* Please Note: The 10% discount applies to books that are currently in print and available to bookstores.
---
MORE RESOURCES FOR BOOK CLUBS