6:30 pm

| FRIDAY, NOVEMBER 15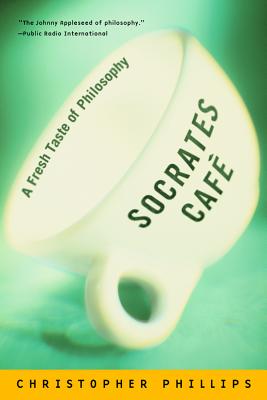 Join us for the monthly Socrates Cafe gathering! All ages are welcome.
Socrates Cafés are gatherings around the world where people from different backgrounds get together and exchange thoughtful ideas and experiences while embracing the central theme of Socratizing—the idea that we learn more when we question and question with others. We will start by working through Christopher Phillips' book Socrates Café as we explore a range of questions that will help us better understand the human experience. No prior knowledge of philosophy is needed. So, bring a cup of tea, a willing friend, and an open and curious mind. Visit the Socrates Cafe website »
About the Host
Author, teacher, and advocate, Andrew Winters, Ph.D. is Associate Professor of Philosophy and Director of the Philosophy and Religious Studies Program at Yavapai College. He has taught philosophy for over 15 years. He's worked with numerous public outreach programs with youth and adults to better assist them understand how the examined life is one worth living.
About the Book
Christopher Phillips is a man on a mission: to revive the love of questions that Socrates inspired long ago in ancient Athens. "Like a Johnny Appleseed with a master's degree, Phillips has gallivanted back and forth across America, to cafes and coffee shops, senior centers, assisted-living complexes, prisons, libraries, day-care centers, elementary and high schools, and churches, forming lasting communities of inquiry" (Utne Reader). Phillips not only presents the fundamentals of philosophical thought in this "charming, Philosophy for Dummies-type guide" (USA Today); he also recalls what led him to start his itinerant program and re-creates some of the most invigorating sessions, which come to reveal sometimes surprising, often profound reflections on the meaning of love, friendship, work, growing old, and others among Life's Big Questions.
Event date:
Friday, November 15, 2019 - 6:30pm
Event address:
The Peregrine Book Company
219A North Cortez