9 am

| FRIDAY, JUNE 15 •

Location: Natural History Institute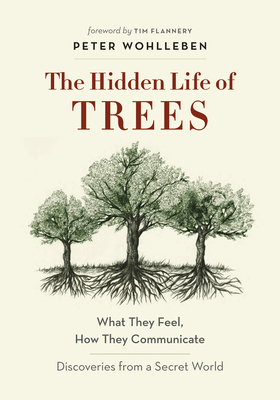 Come read with us! Natural History Book Club offers guided discussions on a diverse array of environmental and natural history literature for scholarship, inspiration, and understanding, in a welcoming atmosphere. The goal of the Natural History Book Club is to foster discussion of the exploration and discovery of the natural world, its dynamics and the role of humans within it, by reading the best in popular, scientific, adventure, and creative natural history. All are welcome to attend! You can see what we are currently reading in the Natural History events calendar.
The book we will be discussing on June 15th is The Hidden Life of Trees: What They Feel, How They Communicate by Peter Wohlleben, translated by Jane Billinghurst.
Event Location: Natural History Institute, 126 N. Marina St., Prescott. Please email info@naturalhistoryinstitute.org for more information.
About the Author and the Book
Are trees social beings? In this international bestseller, forester and author Peter Wohlleben convincingly makes the case that, yes, the forest is a social network. He draws on groundbreaking scientific discoveries to describe how trees are like human families: tree parents live together with their children, communicate with them, support them as they grow, share nutrients with those who are sick or struggling, and even warn each other of impending dangers. Wohlleben also shares his deep love of woods and forests, explaining the amazing processes of life, death, and regeneration he has observed in his woodland. After learning about the complex life of trees, a walk in the woods will never be the same again.

Peter Wohlleben spent over twenty years working for the forestry commission in Germany before leaving to put his ideas of ecology into practice. He now runs an environmentally-friendly woodland in Germany, where he is working for the return of primeval forests. —Greystone Books [Publisher]
Event date:
Friday, June 15, 2018 - 9:00am
Event address:
Natural History Institute
126 N. Marina St.