5:30 pm

| THURSDAY, JUNE 28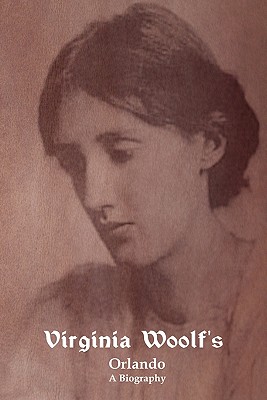 Join us on the fourth Thursday of each month at 5:30 pm to discuss feminist authors and works. We're looking to form a community of people interested in learning about feminism as it affects the many aspects of our lives through books, reading, and discussion. Our goal is to build and strengthen the feminist community in the Prescott area, learn and grow from each other's experiences and contributions, and create a spring board for feminist-centered, intersectional social change in our community and beyond.
The book for each specific month will be available at 10% off the listed price.
* Please Note: The 10% discount applies to books that are currently in print and available to bookstores.
Questions or comments? Send an email to Ivy Oistad: ivydante@gmail.com
The book we will be discussing on June 28th will be Virginia Woolf's Orlando.
About the Author and the Book
In her most exuberant, most fanciful novel, Woolf has created a character liberated from the restraints of time and sex. Born in the Elizabethan Age to wealth and position, Orlando is a young nobleman at the beginning of the story-and a modern woman three centuries later. "A poetic masterpiece of the first rank" (Rebecca West). The source of a critically acclaimed 1993 feature film directed by Sally Potter.
About the Author
---
Virginia Woolf (1882–1941) was an English novelist and essayist regarded as one of the foremost modernist literary figures of the twentieth century.
During the interwar period, Woolf was a significant figure in London literary society and a member of the Bloomsbury Group. Her most famous works include the novels Mrs Dalloway (1925), To the Lighthouse (1927), and Orlando (1928), and the book-length essay A Room of One's Own (1929) with its famous dictum, "a woman must have money and a room of her own if she is to write fiction."
Event date:
Thursday, June 28, 2018 - 5:30pm
Event address:
The Peregrine Book Company
219A North Cortez