5:30 pm

| THURSDAY, MARCH 22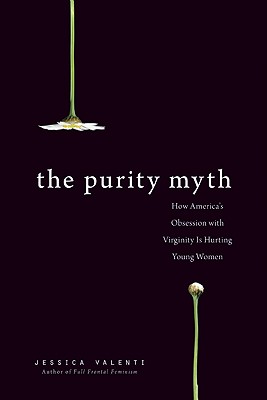 Join us on the fourth Thursday of each month for a book club featuring feminist authors and works. We're looking to form a community of people interested in learning about feminism as it affects the many aspects of our lives through books, reading, and discussion. Our goal is to build and strengthen the feminist community in the Prescott area, learn and grow from each other's experiences and contributions, and create a spring board for feminist-centered, intersectional social change in our community and beyond.
The book for each specific month will be available at 10% off the listed price.
* Please Note: The 10% discount applies to books that are currently in print and available to bookstores.
Questions or comments? Send an email to Desiree Perez: dperez@ppaz.org
The book we will be discussing on March 22nd will be Jessica Valenti's The Purity Myth.
About the Author and the Book
The United States is obsessed with virginity— from the media to schools to government agencies. In The Purity Myth, Jessica Valenti argues that the country's intense focus on chastity is damaging to young women. Through in-depth cultural and social analysis, Valenti reveals that powerful messaging on both extremes — ranging from abstinence-only curriculum to "Girls Gone Wild" infomercials — place a young woman's worth entirely on her sexuality. Morals are therefore linked purely to sexual behavior, rather than values like honesty, kindness, and altruism. Valenti sheds light on the value —and hypocrisy —around the notion that girls remain virgins until they're married by putting into context the historical question of purity, modern abstinence-only education, pornography, and public punishments for those who dare to have sex. The Purity Myth presents a revolutionary argument that girls and women are overly valued for their sexuality, as well as solutions for a future without a damaging emphasis on virginity.
About the Author
---
Jessica Valenti—called one of the Top 100 Inspiring Women in the world by The Guardian- is the author of four books on feminism, politics, and culture. Jessica is also the founder of Feministing.com, which Columbia Journalism Review called "head and shoulders above almost any writing on women's issues in mainstream media." Her writing has appeared in The Washington Post, The Nation, The Guardian (UK), The American Prospect, Ms. magazine, Salon, and Bitch magazine. Jessica received her Masters degree in Women's and Gender Studies from Rutgers University. She lives with her husband and daughter in Boston.
Event date:
Thursday, March 22, 2018 - 5:30pm
Event address:
The Peregrine Book Company
219A North Cortez