Be Love: A Conscious Shift to Birthing the Future (Black and White) (Paperback)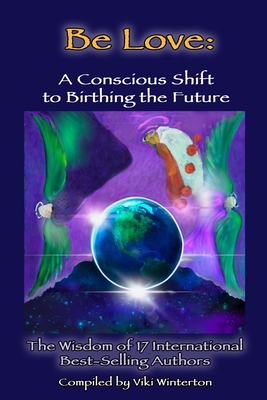 $12.14
Available from our Warehouse (Not in store currently)
(This book cannot be returned)
Description
---
THE FULL COLOR VERSION IS AVAILABLE IN THE USA https: //www.amazon.com/dp/B08HTBB6J3 Be Love: A Conscious Shift to Birthing the Future was created by powerful, positive intention on International Peace Day. 17 #1 International Best-Selling Authors invite you to join us on the journey to birth our new normal and our new future - Be Love by Viki Winterton
- My Story My Journey: A Story of Self-Love and Authenticity by Dr. Jean Marie Farish
- Got Serendipity? by Gary Stuart
- Embody Love Through Divine Feminine Yoga by Laura J. Cornell, PhD
- Build Your Brain to Open Your Heart: Love in the Age of Artificial Intelligence by Dr. Jim Otis
- Heal Yourself, Heal the World by Milly Diericx
- Money Talk$ for Kids by Felicia Montgomery
- The Magnificence of Love...Lest We Forget by Susie Briscoe
- True Grace by Jaz Gill
- Be Present and Surrender by Dr. Rana Al-Falaki
- Be Love, Be Light. You Were Made to Shine Bright by Crissy Butts
- The World Awaits Your Brilliance by Lynda Dyer
- LOVE EVER AFTER-A Promise by Melinda Kapor
- Expressions of Love by Rita Koivunen
- A Tribute to Raylene Laird by Geralyn Olayan
- Sacred Pause: Make Finding Love and Balance Your Purpose by Beth McBlain
- Divine Serendipity by Judy Satori A portion of the profits are donated to the International Medical Corps who relieve suffering of those afflicted by conflict, natural disaster, and disease outbreaks like COVID-19.