Figure It Out, Henri Weldon (MP3 CD)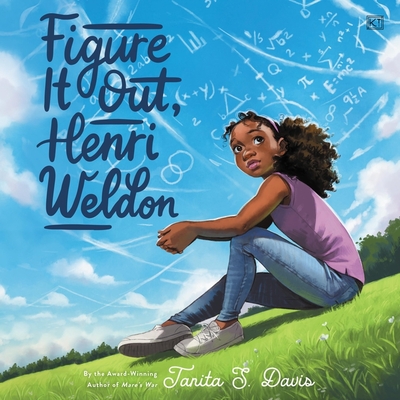 Description
---
Tanita S. Davis, author of Partly Cloudy and Serena Says, has written another funny, warm story featuring middle school and family life--all about the complex calculations it takes for everyone to balance the equations of their lives and what it takes to be part of a team while handling a learning disability. This middle grade novel is perfect for fans of From the Desk of Zoe Washington and A Good Kind of Trouble.
Seventh grader Henrietta Weldon gets to switch schools--finally She'll be "mainstreaming" into public school, leaving her special education school behind. She can't wait for her new schedule, new friends, and new classes.
Henri's dyscalculia, a learning disability that makes math challenging to process and understand, is what she expects to give her problems. What she doesn't expect is a family feud with her sister over her new friends, joining the girls' soccer team, and discovering poetry. Henri's tutor and new friend, Vinnie, reminds her to take it slow. One problem at a time.
If Henri Weldon has twenty-four hours in a day, and she has two siblings who dislike her four new friends, two hours of soccer practice, seven hours of classes, and three hours of homework ... she has:
No free time
No idea how to make everyone happy
No time to figure it out, Henri Weldon