The Astrological Autobiography of a Medieval Philosopher: Henry Bate's Nativitas (1280-81) (Ancient and Medieval Philosophy-Series 1) (Hardcover)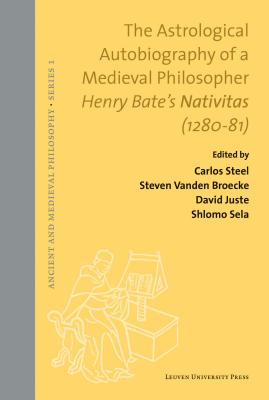 $110.00

Available from our Warehouse (Not in store currently)
Description
---
The present book reveals the riches of the earliest known astrological autobiography, authored by Henry Bate of Mechelen (1246-after 1310). Exploiting all resources of contemporary astrological science, Bate conducts in his Nativitas a profound self-analysis, revealing the peculiarities of his character and personality at a crucial moment of his life (1280). The result is an extraordinarily detailed and penetrating attempt to decode the fate of one's own life and its idiosyncrasies. The Astrological Autobiography of a Medieval Philosopher offers the first critical edition of Bate's Nativitas. An extensive introduction presents Bate's life and work and sheds new light on the reception and use of Greek, Latin, Arabic, and Hebrew texts among scholars in Paris at the end of the 13th century. The book thus provides a major new resource for scholars working on medieval science, autobiography, and notions of personhood and individuality.
This publication is GPRC-labeled (Guaranteed Peer-Reviewed Content).
About the Author
---
Steven Vanden Broecke is associate professor in the History Department of Ghent University. Carlos Steel is emeritus professor of ancient and medieval philosophy at KU Leuven and director of the Aristoteles Latinus project. David Juste is research leader of the project Ptolemaeus Arabus et Latinus at the Bavarian Academy of Sciences and Humanities (Munich). Shlomo Sela is emeritus professor at the department of Jewish Thought at Bar- Ilan University (Tel Aviv).