Clapton: La Autobiografia (Hardcover)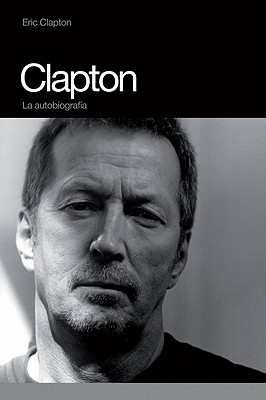 Description
---
More than just a rock star, Eric Clapton is one of contemporary music's greatest icons. Well-known for his reserve in a medium where ostentation and extravagance are the norm, Clapton now offers the reader the chronicle of his notable personal and professional journey. Clapton unleashes his humor and talent in order to set the record straight on the myth of his persona, and to relate the most significant episodes of his long journey through contemporary popular music's brightest, but also darkest, paths.
Más que una celebridad del rock, Eric Clapton es uno de los grandes iconos de la música contemporánea. Bien conocido por su reserva en un medio donde imperan la ostentación y la extravagancia, ahora Clapton ofrece la esperada crónica de su notable trayectoria personal y profesional. Clapton despliega en este libro su áspero humor y su agudo talento para ajustarle las cuentas a su propio mito y evocar con rara franqueza los episodios más significativos de su ya largo viaje por los escenarios más luminosos, pero también más oscuros, de la música popular contemporánea.
About the Author
---
Eric Clapton is an English singer, songwriter, and guitarist considered to be one of the most influential guitarists of all time.