The Black Book of Speaking Fluent English: The Quickest Way to Improve Your Spoken English (Paperback)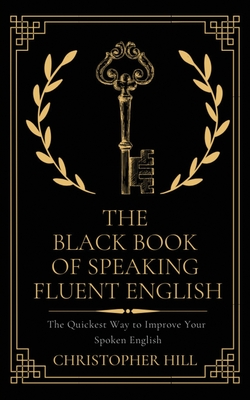 $23.79

Available from our Warehouse (Not in store currently)
Description
---
In the world we are living in, English has become the common language that people from different countries and cultures can use to communicate with one another. There are many reasons why people would want to learn English, but for a lot of them; It is work-related. Most large companies around the world require their employees to speak English. In some cases, these companies are requiring their workers to only use English at the workplace.

English has also been referred to as "the language of business". If you have ambitions to become an international businessman or to work at some bigger companies, it's almost essential that you're able to speak English fluently.

From The Intermediate Level to The Advanced Level

From my years of teaching, I am confident to say that it is easy for an English learner to go from a beginner English level to an intermediate English level. However, it takes more time to go from an Intermediate level to an advanced English level.

A lot of students have studied English for years but still aren't able to speak English on an advanced level. They have tried many methods, attending classes, learning how to pronounce every single word and even getting a private English tutor to improve their spoken English, yet they still have a hard time pronouncing English words correctly or feeling too nervous to speak.

The Best Proven Way to Learn and Speak English

In this book, Christopher Hill, "THE INTERNATIONAL ESL PROFESSOR " (with 20+ years of experience) will show you powerful unique ways to rapidly improve your spoken English. With topics you already have interest in, you will find out how easy and effortless to learn and speak fluent English. This effective method is simple, yet powerful. You will able to learn and improve your spoken English 3 to 5 times faster compared to the traditional way of learning.

Inside This Black Book, You will Discover:
The 3 Golden Rules of Speaking Fluent English
The Power of Immersion
The Process of Shadowing
How Intensive Listening works
The Best Accent Reduction Techniques
Bonus Guide: The Secret Method to Become Super Fluent in 21 Days ( 365 Days )


How do you know this book is for me?

This book is for busy Intermediate students who wish to get to the Advanced English Level. If you can understand 60-80% of an English speaking movie and understand what you are reading so far, you have found the right book.


Stop Using Ineffective Ways to Learn and Speak English. When you are using proper methods to learn, you'll find that improving English is effortless. Learn and adopt these Proven techniques, tips, and many more secrets revealed in this black book.


Don't Learn Using The Old-fashioned Way.

Get a Copy of "The Black Book of Speaking Fluent English"
and Start Speaking Fluent English: )