Astral Projection: Unlocking the Secrets of Astral Travel and Having a Willful Out-of-body Experience (Tips for Entering the Astral Plane (Paperback)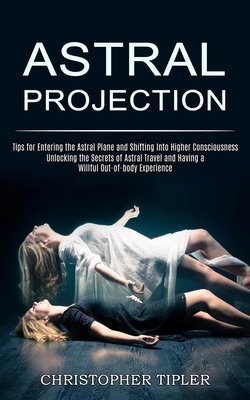 $19.95

Available from our Warehouse (Not in store currently)
(This book cannot be returned)
Description
---
If you have always wanted to feel better and become more spiritual but have not known where to start, then keep reading...
Are you sick and tired of not achieving the spiritual growth you desire-or not having the ability to leave your physical body to travel through the astral realm?
Have you tried endless solutions, but nothing seems to work for more than a few weeks?
Do you finally want to say goodbye to feeling stuck and having questions and discover something that works for you?
If so, then you've come to the right place
You see, spiritual growth and astral travel don't have to be difficult-even if you've tried other solutions that haven't seemed to work, such as hypnosis or other paranormal techniques.
In fact, it could be easier than you think.
Astral traveling has intrigued many people from different civilizations throughout the centuries. Although scientific researchers have not proven the logic behind astral travel, it is perplexing to take note that different people from different regions, countries and religions have experienced the same experiences. This definitely means that there is so much more to astral travel than just simply dreaming of traveling to another world. Astral projection is a difficult thing to do and it can be difficult for first timers thus this book.
Here Is A Preview Of What You'll Learn...
What is Astral Projection
History of Astral Projection
How to Have an Out of Body Experience
Astral Projection and Dreams
How to Cause Astral Travel
Frequently Asked Questions
Much, much more
Download your copy today