Sydney Noir (Akashic Noir) (MP3 CD)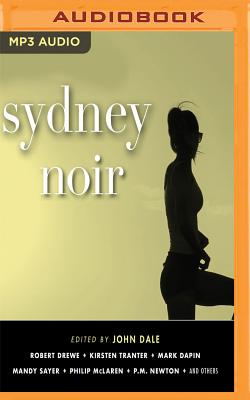 Description
---
"Sydney is a good choice for Akashic's first noir anthology set in Australia.... The 14 uniformly strong selections feature familiar subgenre figures: gangsters, ethically compromised cops, and people bent on revenge for the loss of a loved one.... Fans of dark crime fiction will want to seek out other works by these contributors, most of whom will be unfamiliar to American readers." (Publishers Weekly)
"The former British penal colony provides fertile ground for dark doings, as these 14 tales demonstrate.... The stories Dale's] assembled offer ample variety in this cavalcade of crime Down Under." (Kirkus Reviews)
Akashic Books continues its award-winning series of original noir anthologies, launched in 2004 with Brooklyn Noir. Each book comprises all new stories, each one set in a distinct neighborhood or location within the respective city.
Brand new stories by: Kirsten Tranter, Mandy Sayer, John Dale, Eleanor Limprecht, Mark Dapin, Leigh Redhead, Julie Koh, Peter Polites, Robert Drewe, Tom Gilling, Gabrielle Lord, Philip McLaren, P.M. Newton, and Peter Doyle.
From John Dale's introduction to the book:
"Nothing lasts in Sydney, especially good fortune: lives are upturned, shops are sold, roads dug up, trees and houses knocked down, premiers discarded, and entire communities relocated in the name of that economic mantra - growth and progress. Just when you think the traffic can't get any worse and the screech of the 747s descending over your roof can't get any louder, along comes a wild electrical storm that batters the buildings and shakes the power lines and washes the garbage off the streets and you stand, sheltered under your broken brolly in the center of Sydney, admiring this big beautiful city.
What never changes, though, is the hustle on the street. My father was a detective in the vice squad shortly after the Second World War, and he told stories of busting SP bookies in Paddington and Surry Hills, collaring cockatoos stationed in the laneways of South Sydney, and arresting sly-groggers. Policing back then was hands-on for the poor and hands-off for the rich. Crime and Sydney have always been inseparable: a deep vein of corruption runs beneath the surface of even its most respectable suburbs."