The Naughty Newlywed Game: A Sexy Game of Questions for Couples (Paperback)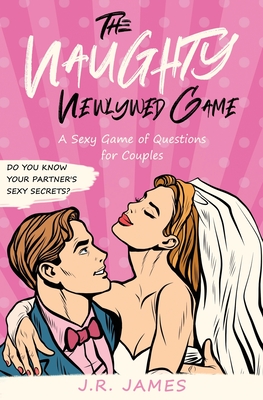 This title is hard to find, please call the store for our current availability.
Description
---
You don't have to be married to enjoy this sexy game for couples
In this deliciously naughty version of the classic Newlywed Game, you and your romantic partner have the chance to put your knowledge of each other's desires, passions, and sexual preferences to the test Take turns guessing how your partner would answer various naughty questions. Do you know what really turns them on? Now's the time to find out
Get ready for a fun, easy, and very sexy quiz game that starts conversations about what turns your partner on both in and out of the bedroom. Discover exactly what your partner thinks about sexual fantasies, new sex positions, secret desires, and everything that leads to hot sex
BONUS: Answering the questions correctly earn you sexy rewards from your partner
Whether you're just dating, newlywed, or happily married, every couple wants an exciting and steamy sex life This game is both revealing and fun, and your sex life will never be the same
The Naughty Newlywed Game is great for:
- Hot Date night - A romantic evening of sexy conversation heats things up.
- Rekindling Intimacy - Sexual discussion brings a couple closer together.
- Vacation game - The two of you can play this anywhere
- Increasing attraction - You'll learn exactly what turns your partner on
- Opening sexual possibilities - Discover new sexual opportunities either of you may want to explore
It's the perfect sexy gift for him or her Great gift idea for a birthday, anniversary honeymoon, Valentine's Day, Christmas, weddings, bridal shower, or bachelorette party
Make tonight a night they'll never forget