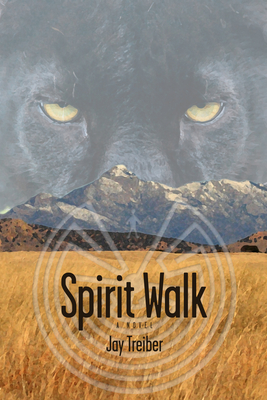 This item is not available for sale on this site.
Staff Reviews
---
In Spirit Walk, we are treated to wonderfully memorable characters: Kevin's boyhood companion, O'odham Mondy; Amanda Monahan and her sister, Yolanda, old Conchillo and others. Place, too, is so vivid that it can almost be considered a character. The sights, smells and sound of the Sonoran landscape saturate every page.
— Susan Lang
Description
---
Brimming with bordertown corruption and blame-ridden recollections, this powerful literary debut opens at a turning point for college professor Kevin McNally, whose personal and professional lives have run aground, haunted by a violent border clash from his youth. Now, McNally must journey back to southeast Arizona's chaparral country to face the loss and trauma of his past. "Treiber sets a rapid thrilling pace..."
--THE UTAH REVIEW "A thrilling and elegantly wrought debut about the far-reaching effects of our decisions, and our irrepressible desire to undo the worst of them. Treiber is a writer of enormous talents, and Spirit Walk will leave you breathless until the final page."
--JONATHAN EVISON, author of The Revised Fundamentals of Caregiving "At once gritty and lyrical, Spirit Walk is a haunting tale of the modern American West. Out of the explosive violence, hard living, and stark beauty of the Arizona borderlands, Jay Treiber has woven a gripping story of remembrance and redemption, beautifully painting the place and giving voice to its people. I can't stop thinking about it."
--JENNIFER CARRELL, author of Haunt Me Still and Interred with Their Bones "The borderland setting of Spirit Walk only appears empty. This landscape is inhabited by commingled cultures, criss-crossed jurisdictions and colliding values--where a rancher wouldn't leave a bottle cap, traffickers litter bodies. Depicting an episode of violence as confounding in memory as the day it erupted, Jay Treiber shows the corrosive costs of the drug trade--and of burying the past. In the vein of Philip Caputo's Crossers."
--CHARLIE QUIMBY, author of Monument Road "There's a wonderful sense of authenticity and place here...Jay Treiber has given us a rich, well-written, multi-layered book to satisfy wide reading appetites."
--ROBERT HOUSTON, author of Bisbee 17
About the Author
---
JAY TREIBER holds an MFA in Creative Writing from the University of Montana, where he studied under writers William Kittredge and Earl Ganz. His poems and short stories have appeared in The Chattahoochee Review, Farmer's Market, The Fiddlehead, and elsewhere. He makes his home in Bisbee, Arizona, and teaches creative writing and English composition at nearby Cochise College.