Jabala and the Jinn (Paperback)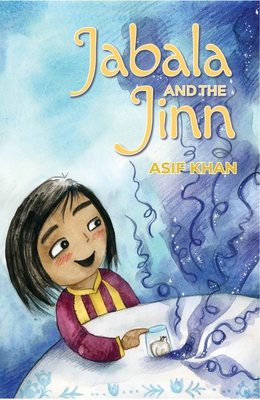 $16.99

Available from our Warehouse (Not in store currently)
Description
---
We're in Bradford. It's been a few
months since Jabala's beloved Mum died. Dad is a brilliant father, but it's an
effort to get to school on time every day.One morning, when she says goodbye
to her house as usual, Jabala hears a voice replying to her in Arabic. But no
one's there. Could it be Mum? Has she imagined it?With the help of a 'Refugee Boy'
at school, a Shakespeare enthusiast called Munir, she summons... a Jinn. But this
is no ordinary 'Jinn', as told in grandma's stories and Jabala is in for a
surprise.As the day of Eid approaches,
events take a drastic turn and Jabala is forced to make some difficult
decisions. Will things come together in time for the big celebration?
Combining physical theatre,
original music and vivid design, this new play by award-winning writer Asif
Khan is a funny and endearing story for the whole family.