The Happy Commuter: Over 100 ways to improve and enjoy your commute (Paperback)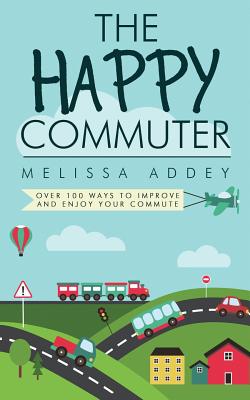 $12.99

Available from our Warehouse (Not in store currently)
(This book cannot be returned)
Description
---
Commuting is bad for you. Really bad for you. If you commute for more than 45 minutes a day in each direction, you are more likely to be overweight, suffer from anxiety, stress, depression and social isolation. You are more likely to sleep badly and be exhausted, have high blood sugar (which could lead to diabetes), high blood pressure and cholesterol (which could lead to heart attacks) and experience neck and back pain. You may have lower life satisfaction and happiness than people who do not commute. Oh, and you are 40% more likely to get divorced.
There are 500 million commuters in the world. Something has to change.
The Happy Commuter contains over a hundred ways to improve your commute. In it you'll find out how to:
Get comfortable
Identify your needs
Stretch your mind
Look after your body
Nurture your soul
Indulge your passions
Advance your career
Free up your free time
Or just change your commute altogether
Who'd have thought that commuting could be responsible for broadening your horizons, planning your future, improving your health and even pepping up your sex life? The time you spend commuting can be used to do all these things and so much more. If you want to add interest to your commute or make it a time you can use more productively, this is the book for you. It will certainly change your attitude - it may even change your life.
Peta Cottee, Director at Partners in Time