Southeast Asian Plays (Paperback)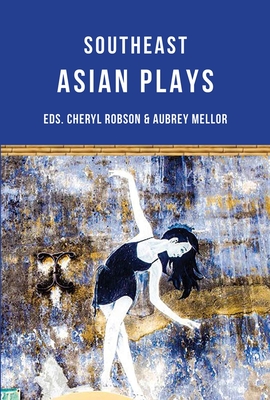 Description
---
Selected and Edited by Cheryl Robson and Aubrey Mellor
A collection of plays in English by new and established writers from seven countries in Southeast Asia, including Singapore, Vietnam, Malaysia, Thailand, the Philippines, Indonesia and Cambodia.
The plays cover topics as diverse as the global financial crisis, religious faith, the sex trade, corruption and exploitation, Southeast Asian Plays provides a fresh and unique snapshot of the rich variety of performance work that in many cases is only beginning to be written down, and insight into the differing concerns of those living in a part of the world which is experiencing profound change.
Much of the new work in this region remains unknown beyond the borders of language. This volume helps to encourage the cultural exchange between ASEAN countries. This is the first collection of Southeast Asian play texts to prioritise material that other countries (including SEA) might be interested in performing. The aim is to introduce not only the writers but also the cultures that produced them.
It is exciting to discover the other forms of play-making that exist in this region, and it is no accident that this collection includes many plays by women - a sign of the equity that has emerged as a feature of nations that are growing in pride, in industry, investment and in tourism, in innovation and in cultural originality.
Playwrights: Jean Tay, Floy Quintos, Tew Bunnag, Ann Lee, Nguyễn Đăng Chương, Joned Suryatmoko, Alfian Sa'at, Chhon Sina
THE PLAYS
Plunge by Jean Tay (Singapore)
An Evening At the Opera by Floy Quintos (Philippines)
Night of the Minotaur by Tew Bunnag (Thailand)
Tarap Man by Ann Lee (Malaysia)
Dark Race by Dang Chuong (Vietnam)
Frangipani by Chhon Sina (Cambodia)
Piknik by Joned Suryatmoko (Indonesia)
Nadirah by Alfian Saat (Singapore)
About the Author
---
Cheryl Robson has worked for the BBC and as a film lecturer. She founded the Virginia Prize for Fiction in 2009 in the UK. She is an award-winning playwright who has received Arts Council UK commission and option awards and had several plays produced. She ran a theatre company for several years in London, UK, developing and producing international plays by women. She introduced plays by Dacia Maraini, Nawal el saadawi and Marina Carr, among others, to a UK audience. She has edited several anthologies of drama for Aurora Metro, winning the Raymond Williams Award for 'Seven Plays by Women.' Other awards include a Special Jury Prize for Peace for her work on 'The Arab-Israeli Cookbook' by Robin Soans and her doc Rock N Roll Island was recently nominated for Best Short Film at Raindance, London 2015. Aubrey Mellor is a leading Australian Theatre Director. Currently Senior Fellow at LASALLE, in Singapore, he was the first Australian to study Asian writing. Formerly Director of the Australian National Institute of Dramatic Art (NIDA), he is well-known as an acting teacher to a generation of acclaimed Australian actors. He has directed for all major companies, commissioned and premiered plays by Australia's leading playwrights and is a leading proponent of new Australian writing.