Vogue on Vivienne Westwood (Vogue on Designers) (Hardcover)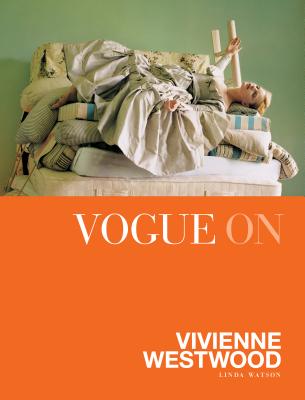 $19.99
Not in Stock, Call 928-445-9000 to see if available to order.
Description
---
A provocateur, radical thinker, and instigator of the most important sartorial statements of the twentieth and twenty-first centuries, Vivienne Westwood is a fearless nonconformist with a relentless passion for tradition. From the mini crini, the liberty corset, and the rocking-horse shoe to the stunning, sumptuous wedding dress worn by Sarah Jessica Parker in Sex and the City and Dita Von Teese's infamous purple wedding dress, Westwood has unleashed her imagination on the world for almost 40 years. Her Pirate and Edwardian looks were worldwide fashion trends, and her revolutionary designs include the co-creation of the punk style, the introduction of street style into high fashion, the reworking of the crinoline, the restyling of Harris tweed, and the reintroduction of platforms and the hourglass figure. She has been described by Anna Wintour as 'an unbelievable influence' and by Alexander McQueen as 'the Coco Chanel of our day'.
About the Author
---
Linda Watson is a fashion writer for Vogue, Harpers & Queen, The Sunday Times and The Mail on Sunday, and the author of the bestselling Vogue-Twentieth Century Fashion and co-author of Vogue More Dash Than Cash. She has worked with Vivienne Westwood on two collections.