Porsche: Cars With Soul (Hardcover)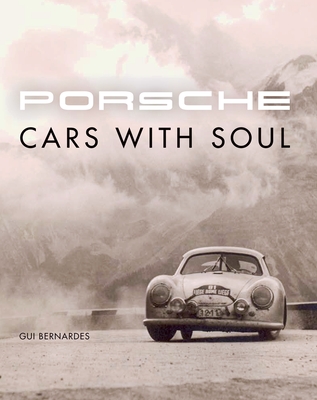 Description
---
In Stuttgart-Zuffenhausen, August 1939, the 60K10 project, under the supervision of one Professor Ferdinand Porsche, built a car in anticipation of a race, Berlin to Rome, that would never take place.  With this model, the idea for a light and aerodynamic car, with a small engine but remarkable performance was born.  Nine years later this idea bore fruit and the company released its first automobile, the Porsche 356,  which would launch the company into automotive history.  
Porsche: Cars with Soul is a beautifully illustrated tribute to the commitment of Porsche to reach the highest level in motorsport, to the extraordinary effort of the drivers, engineers and mechanics who helped to achieve this, and of the remarkable link between Porsche and its passionate enthusiasts. It is also intended to applaud the commitment of the Porsche family to be present at races and other important events, since the beginning, making the Porsche fans feel part of a big and extraordinary family.
About the Author
---
Gui Bernardes is a mechanical engineer who has been passionate about cars since childhood.  This soon developed into a keen interest in Porsche and Porsche cars, in particular their participation in motor racing at the 24 Hours of Le Mans.  His dream of owning and driving a Porsche was finally realized when he was 55 years old.  Since then his passion has only increased, and he has become more and more involved in Porsche events, through the Porsche Club Portugal and Porsche Club 924/944/968 France.  Porsche - Cars with Soul is his first book for Crowood.