In Passing: A Welshman's Bizarre Adventures from Merthyr to Mecca (Paperback)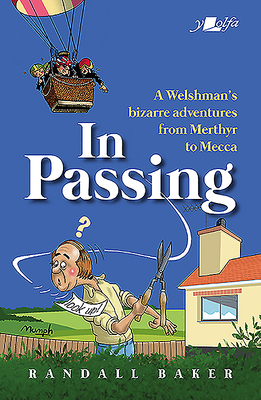 This item is not available for sale on this site.
Description
---
Crimebusting soothsayers, a homicidal optometrist, men who fall off trains or into open graves, a ridiculously over-attentive waitress, an abandoned stripper and a fellow traveler whose huge suitcase is packed solely with alcohol are just a few of the colorful characters populating this comical book. In Passing is an unusual collection of fascinating, offbeat anecdotes from the life of a much-travelled professor from Merthyr. The stories get more and more unlikely - though are all true Randall Baker has a real talent for making the mundane marvellous, in an engaging, humorous style with echoes of P G Wodehouse. He shares some of the more unusual - and often inexplicable- incidents from his life, starting with roots deep in the soil of Wales and then venturing out from Merthyr to more exotic locations such as the Netherlands, Ohio, Indiana, Florida, Fiji and Mecca. Holding everything together is an infectious sense of Welsh humor, especially in handling the unexpected.