The Occult: The Ultimate Guide for Those Who Would Walk with the Gods (Paperback)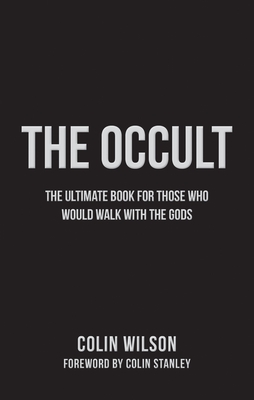 Description
---
International Bestseller: The essential guidebook to the history of magic and occultism—"the most interesting, informative, and thought-provoking book on [the occult]" (The Sunday Telegraph)
 
Colin Wilson's great classic work is a comprehensive history of mystery and magic. His genius lies in producing a skillful synthesis of the available material; clarifying without simplifying, seeing the occult in the light of reason and reason in the light of the mystical and paranormal. It is a journey of enlightenment—a wide-ranging survey of the whole subject and an insightful exploration of Man's latent powers.
 
Republished two years after the author's death, and with a new foreword by bibliographer Colin Stanley, Wilson brings his own refreshingly optimistic and stimulating interpretation to the worlds of the paranormal, the occult, and the supernatural.
About the Author
---
Colin Wilson was a highly respected and erudite writer. He wrote many books, both fiction and non-fiction, on subjects such as the paranormal, the supernatural and philosophy, including The Outsider and Mysteries. This book is regarded by some as his "tour de force".