Space on Earth: How Thinking Like an Astronaut Can Help Save the Planet (Hardcover)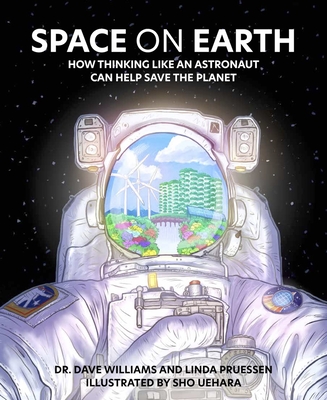 $21.99

Available from our Warehouse (Not in store currently)
Description
---
Really "high" tech to inspire us for sustainable solutions on Earth.
Who could imagine an idea born on a space station would help sustain our planet? Astronauts, living on the International Space Station, have to protect their resources because their lives depend on it. They learn to conserve water, air, food, energy, and waste.
These efforts have in turn lead to amazing and innovative ideas for air quality, food production, and water purification here on Earth.
With vivid, energetic illustrations, photographs, and Dr. Dave's experiments on key topics, readers learn about technological innovations such as waterless toilets and the world's tallest air purification tower.
About the Author
---
DR. DAVE WILLIAMS is a renowned and highly respected space expert and speaker in Canada, a former astronaut who completed two space walks during two trips to space. He has published four books with Annick Press. He lives in Oakville, Ontario.LINDA PRUESSEN is an experienced editor and author who has worked in children's publishing for more than twenty years. She lives in Toronto, Ontario.SHO UEHARA is a cartoonist and freelance illustrator and the author of the comic book Repose. He's done illustrative work for magazines and various graphic novel anthologies. He lives in Calgary, Alberta.