New York Management Law: The Practical Guide to Employment Law for Business Owners and Managers (Paperback)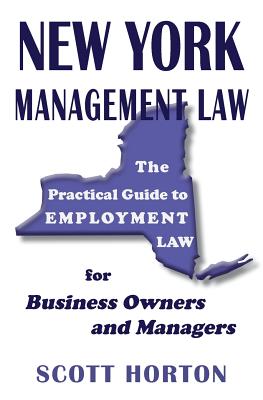 $23.99

Available from our Warehouse (Not in store currently)
Description
---
Do you have employees reporting to you? This is a tremendous responsibility, both to them and your company.
Especially in New York, there is a complex web of laws that regulate the workplace. If you don't know or follow them, then litigation could, unfortunately, be right around the corner.
It's not your job to be an employment lawyer. But with New York Management Law you CAN dramatically reduce your risk of creating a compliance nightmare
DON'T think of this GUIDE as a textbook
First, it's not that long--but it contains hundreds of tips....
Second, it's easy to read--as far as books about the law go, anyway
There is no other book like New York Management Law out there. You just need to grab a copy, start reading, and reap the benefits of the foundation it provides to business owners and managers. Plus, it's a solid business expense--hopefully, you can even get your company to pay for it The small investment will pay off BIG.