Mileage Log: Mileage Log & Record Book: Notebook For Business or Personal - Tracking Your Daily Miles. (Paperback)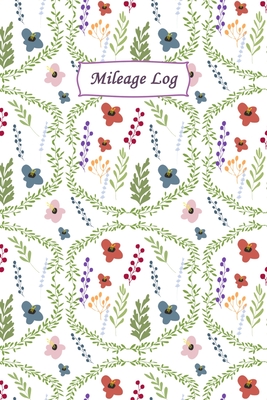 Description
---
Whether you need it for tax deduction purposes or simply to keep track of your mileage and expenses, this is the
perfect logbook
for you.If you plan to deduct miles on your tax return, it's important to keep track of mileage on a daily basis and maintain accurate records in case of an audit. This mileage logbook is key to substantiating automobile expense claims.
Each page is pre-printed to log the Date, Name, Journey to and from, Odometer reading, Private and Business miles and the reason. In the log book, you can write down the vehicle that has been used, date, total mileage, starting mileage and ending mileage.
Our Mileage Log Book is perfect for:
Traveling Salesmen, Travel Nurse, Uber and Lyft Drivers, Small Business Owners, Customer Gifts, Delivery Drivers, and many more... Each page in this Mileage Logbook contains space to record:
Date
Odometer Readings - Start and End
Trip Total
Destination/Purpose
102 pages total
23 entries per page. Record up to 2.400 trips
Perfect log journal for all those who travel by car or truck.
Keep a mileage log in every vehicle