The Shape Shifter (Abridged / MP3 CD)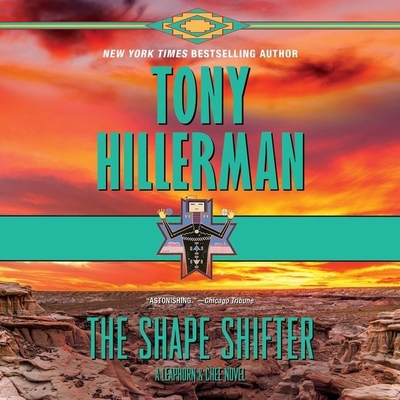 Description
---
New York Times bestselling author Tony Hillerman, whom the New York Times Book Review calls "a wonderful storyteller" is back with another mystery featuring the legendary Lieutenant Joe Leaphorn.
Since his retirement from the Navajo Tribal Police, Joe Leaphorn has been called on occasionally by his former colleagues to help them solve a puzzling crime. And Leaphorn, aided by Jim Chee and Bernie Manuelito, always delivers.
But this time, the problem is with an old case of Joe's--his "last case," unsolved and haunting him. And with Chee and Bernie on their honeymoon, Leaphorn is on his own. The case involved a priceless Navajo rug gone missing. Now, years later, Leaphorn is picking up the threads of a crime he had thought impossible to solve.
Tony Hillerman is at the top of his form in this atmospheric and stunning novel.