Be Brave. Lose the Beige!: Finding Your Sass After Sixty (Paperback)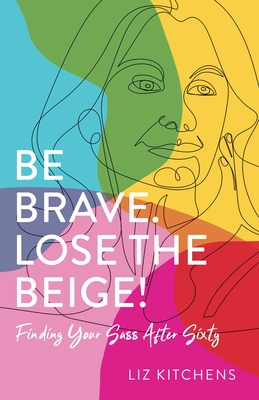 $17.95

Available from our Warehouse (Not in store currently)
Description
---
Meet Beige. Beige is reliable, practical, sensible, and safe. Beige doesn't put up a fuss; it follows the rules, blends in, doesn't want to stand out. Now meet Magenta. Magenta is rich, dynamic, loud, sometimes garish, and not easily overlooked.

Society has decidedly beige expectations when it comes to aging, and the intrinsic danger of beige and its many practical aspects is that it precludes creative thinking. Creative thinking is critical in avoiding a beige aging journey. Be Brave. Lose the Beige Finding Your Sass after Sixty encourages women to trot out their inner magenta and defy those beige expectations.

Be Brave. Lose the Beige started as a blog and morphed into a movement. This movement gently pokes fun at ageist rules and expectations. It says "yes" when the rest of the world keeps saying "no." In these pages, Liz Kitchens chronicles how creative thinking helped her cope with empty nest syndrome, navigate sex over sixty, transition from being outtasight to literally being out-of-sight . . . and so much more.

The stories and creative techniques outlined in this book are guaranteed to introduce color, sass, and a lightness of spirit into your later years. Are you ready to start coloring outside the lines, even if a few pesky rules get trampled in the process?