Break Your Bad Habits in 150 Pages: A Hero's Journey (Paperback)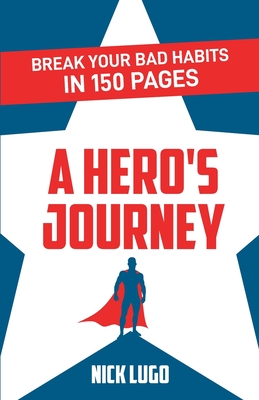 $14.95

Available from our Warehouse (Not in store currently)
Description
---
Bad habits have become the norm in our society. Everybody struggles with them. Overeating, smoking, procrastination, overuse of devices, video games, and countless others have plagued our society. Worse still, the temptations are getting stronger every day. And they are unavoidable.
While some would propose making the temptations weaker, author Nick Lugo suggests we make ourselves stronger. This book is a challenge, one that will push you beyond your known limits.
In Break Your Bad Habits in 150 Pages, Lugo extracts wisdom from America's most popular heroes. By doing this, breaking habits becomes fun instead of tedious-a challenge instead of a chore. It is designed to be an engaging experience, rather than a written lecture.
You can relate to this book if you:
Have reached a "breaking point" with your bad habit
Are bored and need a new project to work on (yourself )
Desire to grow, both mentally and physically
Love a challenge
Have faith that you can change
Break Your Bad Habits in 150 Pages is suited to work for anyone who struggles with any of our societal weaknesses. Now is the time to break your bad habits and live a more joyous, fulfilling life.