One Breath at a Time: Buddhism and the Twelve Steps (Paperback)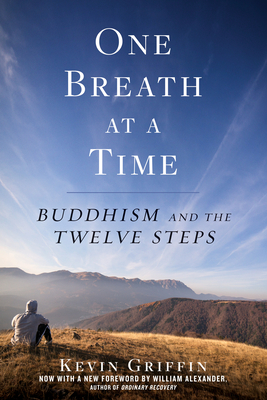 Description
---
Merging Buddhist mindfulness practices with the Twelve Step program, this updated edition of the bestselling recovery guide One Breath at a Time will inspire and enlighten you to live a better, healthier life.

Many in recovery turn to the Twelve Steps to overcome their addictions, but struggle with the spiritual program. But what they might not realize is that Buddhist teachings are intrinsically intertwined with the lessons of the Twelve Steps, and offer time-tested methods for addressing the challenges of sobriety.

In what is considered the cornerstone of the most significant recovery movement of the 21st century, Kevin Griffin shares his own extraordinary journey to sobriety and how he integrated the Twelve Steps of recovery with Buddhist mindfulness practices. With a new foreword by William Alexander, the author of Ordinary Recovery, One Breath at a Time takes you on a journey through the Steps, examining critical ideas like Powerlessness, Higher Power, and Moral Inventory through the lens of the core concepts of Buddhism—the Four Noble Truths, the Eightfold Path, mindfulness, loving-kindness, and more. The result is a book that presents techniques and meditations for finding clarity and awareness in your life, just as it has for thousands of addicts and alcoholics.
About the Author
---
Kevin Griffin is the author of One Breath at a Time, Recovering Joy, and A Burning Desire. A longtime Buddhist practitioner and Twelve Step participant, he is a leader in the mindful recovery movement and one of the founders of the Buddhist Recovery Network. Griffin teaches nationally in Buddhist centers, treatment centers, and academic settings. He specializes in helping people in recovery connect with meditation and a progressive understanding of the Twelve Steps.
Praise For…
---
"In a wise, honest and personal way, Kevin Griffin has written a book that will be truly helpful to Buddhist practitioners and the Twelve Step community alike." —Jack Kornfield, author of A Path with Heart, psychotherapist, and co-founder of Spirit Rock Meditation Center.

"A Buddhist goes through the Twelve Steps to find God within. A book of compassion and grace." —Ondrea and Stephen Levine, authors of One Year to Live and Embracing the Beloved.