Our Souls at Night (Large Print / Library Binding)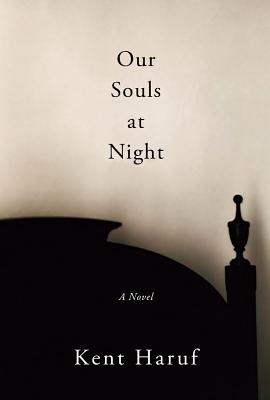 Staff Reviews
---
This lovely, quietly complex book, Our Souls at Night, was a joy to read. Its author, Kent Haruf was the recipient of multiple awards for his five other novels, and this one will be no different. Ursula K. Le Guin calls him a "stunningly original writer." Haruf's writing style is deceptively sparse so that readers hardly notice as they are drawn into the enigmatic and delicate intricacies of ordinary human relationships that will stay with them long after the novel ends.
— Susan Lang
June 2015 Indie Next List
---
"In his final novel, Haruf once again casts an aura of spiritual resonance over the small town of Holt, Colorado. When an elderly woman proposes to her equally old male neighbor that they spend their nights together in conversation, chastely, yet sharing her bed in slumber, the talk among townsfolk begins to stir. Neither Addie Moore nor Louis Waters will allow slurred observations to impact what, for them, has become a blessing encompassing memories and the comfort of having the warmth of another body close on cold and lonely nights. Matters take a dramatic turn, however, with the arrival of Addie's grandson, Jamie. His presence in the ongoing arrangement brings the inevitable question of moral behavior to the surface. As in a minister's benediction, Haruf extends a wise and compassionate resolution to this story, the quintessence of his life's work."
— Mark Ingraham, Powell's Books, Inc, Portland, OR
Description
---
Addie Moore pays an unexpected visit to her neighbor, Louis Waters. Her husband died years ago, as did his wife, and in such a small town they naturally have long been aware of each other, if not exactly friends; in fact, Addie was quite fond of Louis's wife. His daughter, Holly, lives hours away in Colorado Springs; her son, Gene, even farther away in Grand Junction. What Addie has come to ask -- since she and Louis have been living alone for so long in houses now empty of family, and the nights are so terribly lonely -- is whether he might be willing to spend them with her, in her bed, so they can have someone to talk with.