Moon Nicaragua (Moon Handbooks) (Paperback)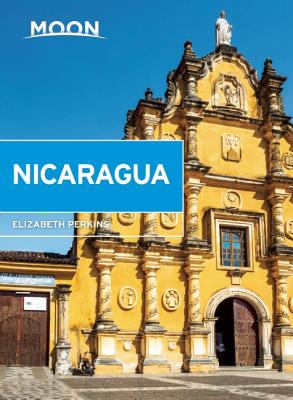 Description
---
Moon Travel Guides: Your World, Your Way

From lush coffee country to tropical beaches and soaring volcanoes, Nicaragua is Latin America's diamond in the rough. Inside Moon Nicaragua you'll find:
Strategic itineraries for any timeline or budget, ranging from the two-week best of Nicaragua to a boat trip down the Río San Juan, designed for ecotourists, culture mavens, and adrenaline junkies
Detailed maps and full-color photos throughout
Top activities and unique ideas: Hike rocky volcanoes (part of the famed Ring of Fire) or go pueblo-hopping through the Segovia mountains and Jinotega highlands. Take in the elegant colonial architecture of Managua and the city's thriving city nightlife. Surf incredible waves or float in languid turquoise waters. Wander ancient archaeological sites, snorkel with sea turtles, or try volcano boarding, the local sport of sledding down mountains of black ash
The best spots for sports and recreation, including surfing, whitewater rafting, snorkeling and scuba diving
Expert insight from local writer Joshua Berman
Honest advice on when to go, how to get around, and where to stay, from beachy resorts to homestays at coffee farms
Thorough information on health and safety, the landscape, climate, wildlife, and local culture, including a Spanish phrasebook
Full coverage of Managua, Granada and Masaya, La Isla de Ometepe, San Juan del Sur, León and the Volcanic Cordillera, Estelí and the Segovias, the Matagalpa and Jinotega Highlands, Chontales and Cattle Country, Solentiname and the Río San Juan, Bluefields and the Corn Island, and Puerto Cabezas and the Río Coco
With Moon Nicaragua's expert advice, myriad activities, and local insight, you can plan your trip your way.
Exploring more of Central America? Check out
Moon Costa Rica
or
Moon Belize.
About the Author
---
Joshua Berman's first camping trip was in 1973 at the age of 4 months, in a yellow VW. His parents took him car-camping from West Virginia to northern Maine to Niagara Falls. He never stopped camping for fun, and along the way, found various ways to do it professionally, working for Outward Bound, The U.S. Forest Service, Peace Corps Nicaragua (that was kind of like camping), and for one crazy summer in 2003, as a firefighter with the National Park Service.

Joshua has been exploring Colorado for decades. He writes a monthly column for The Denver Post called "Around Colorado." These days, Joshua loves cozy car camping with his wife and three daughters as they continue to explore the state together.

Joshua is a freelance writer and Spanish teacher based in Boulder. In addition to Colorado Camping, Joshua is the author of Moon Belize, Maya 2012: A Guide to Celebrations in Mexico, Guatemala, Belize and Honduras, Moon Nicaragua, and Moon Living Abroad in Nicaragua. Joshua's articles have appeared in The New York Times, National Geographic Traveler, and Yoga Journal.