The Raging Skillet: The True Life Story of Chef Rossi (Paperback)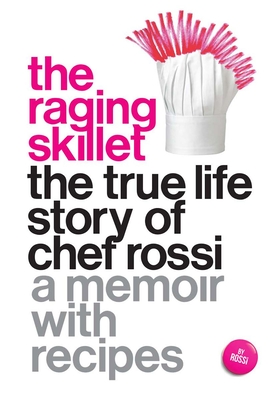 Description
---
" A] juicy memoir about growing up, becoming a chef, and working as New York's most unconventional wedding caterer." --BUST magazine
When their high-school-aged, punk, runaway daughter is found hosting a Jersey Shore hotel party, Rossi's parents feel they have no other choice: they ship her off to live with a Chasidic rabbi in Crown Heights, Brooklyn. Within the confines of this restrictive culture, Rossi's big city dreams take root. Once she makes her way to Manhattan, Rossi's passion for cooking, which first began as a revolt against the microwave, becomes her life mission.
The Raging Skillet is one woman's story of cooking her way through some of the most unlikely kitchens in New York City--at a "beach" in Tribeca, an East Village supper club, and a makeshift grill at Ground Zero in the days immediately following 9/11. Forever writing her own rules, Rossi ends up becoming the owner of one of the most sought-after catering companies in the city. This heartfelt, gritty, and hilarious memoir shows us how the creativity of the kitchen allows us to give a nod to where we come from, while simultaneously expressing everything that we are. This "moving, witty memoir" (Nigella Lawson) includes unpretentious recipes for real people everywhere.
"A humorous and witty chronicle of a woman's pulling-herself-up-by-her-bootstraps rise through the culinary ranks." --Kirkus Reviews
About the Author
---
Rossi is the owner and executive chef of The Raging Skilley, described as a rebel anti-caterer by the New York Times. Rossi has written for many publications, including Bust, the Daily News, the New York Post, the Huffington Post, Time Out New York, and McSweeney's.