Cold Mountain: The Journey from Book to Film (Pictorial Moviebook) (Hardcover)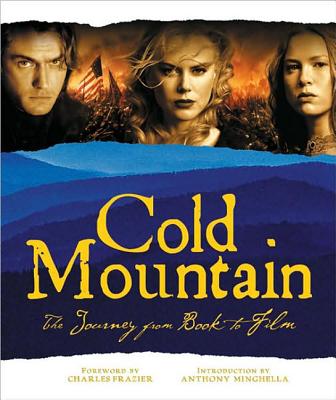 This title is hard to find, please call the store for our current availability.
Description
---
In the tradition of the Newmarket Moviebooks on Chicago, Frida and Crouching Tiger, Hidden Dragon—the fascinating, full-color companion of the new film from the director of The English Patient and The Talented Mr. Ripley. Coming from Miramax Films in December 2003, Cold Mountain stars Jude Law, Nicole Kidman, Renée Zellweger, Natalie Portman, Giovanni Ribisi and Philip Seymour Hoffman. Directed by Academy Award®-winner Anthony Minghella who also wrote the screenplay, Cold Mountain is based on Charles Frazier's best-selling Civil War novel of the same name and tells the story of Inman (Law), a wounded confederate soldier who is on a perilous journey home to his mountain community, hoping to reunite with his pre-war sweetheart, Ada (Kidman). In his absence, Ada struggles to survive, and revive her father's farm with the help of intrepid young drifter Ruby (Zellweger).
The Newmarket Pictorial Moviebook is annotated with illustrations, movie stills, production design sketches keyed to the screenplay, costume designs, sidebars, and commentary from the cast and crew.
About the Author
---
Charles Frazier is the author of Cold Mountain, an international bestseller that won the National Book Award and was adapted into an Academy-Award winning film by Anthony Minghella. He is also the author of the bestselling novels Thirteen Moons and Nightwoods.