Taylor Made: Car Buying Tips to Save You Time and Money (Paperback)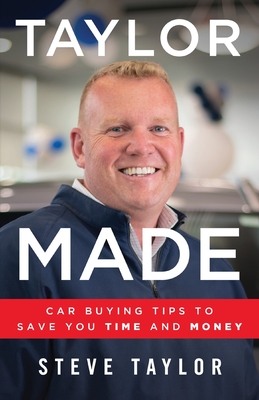 $12.99

Available from our Warehouse (Not in store currently)
Description
---
You've had your eye on a new car for months, but you're avoiding the dealership. After all, everyone knows the frustrations that come with buying a car. You spend hours waiting for the salesperson to crunch numbers and check with their manager, only to leave feeling that they "won" and wondering whether you truly made a good decision.
Just because this could be your experience buying a car doesn't mean it has to be.
As the owner and operator of seven successful car dealerships, Steve Taylor has worked for twenty years to change the negative connotations of his industry and the car-buying experience. In Taylor Made, Steve walks you step-by-step through the process of buying a car. He gives you insider tips on how to choose a dealer, get top dollar for your trade-in, negotiate a fair price, and select the products that will truly protect you in the long run. By answering all the questions you were too apprehensive to ask, this book will make buying a car enjoyable again-as it should be.