Fist Stick Knife Gun: A Personal History of Violence in America (MP3 CD)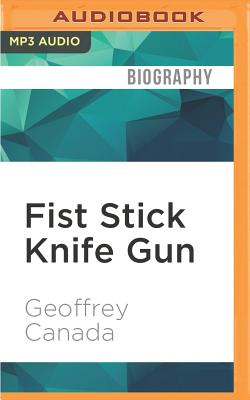 This item is not available for sale on this site.
Description
---
Long before the avalanche of praise for his work--from Oprah Winfrey, from President Bill Clinton, from President Barack Obama--long before he became known for his talk show appearances, Members Project spots, and documentaries like Waiting for "Superman," Geoffrey Canada was a small boy growing up scared on the mean streets of the South Bronx. His childhood world was one where "sidewalk boys" learned the codes of the block and were ranked through the rituals of fist, stick, and knife. Then the streets changed, and the stakes got even higher. In his candid and riveting memoir, Canada relives a childhood in which violence stalked every street corner.