The Missing Chapter (Nero Wolfe Mysteries #7) (Paperback)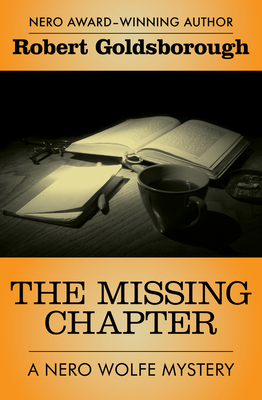 $16.99

Available from our Warehouse (Not in store currently)
Other Books in Series
This is book number 7 in the Nero Wolfe Mysteries series.
Description
---
When a loudmouthed, arrogant author is silenced, the reclusive master detective Nero Wolfe looks for the killer: "A very clever mystery . . . A masterly job" (Booklist).
The gun was fired close to Charles Childress's head, and his were the only fingerprints on it, forcing the police to conclude that the author committed suicide. But his friends know this is impossible, because Childress loved himself far too much. He had just begun attracting fame, writing new mysteries starring the iconic Sergeant Barnstable, and he had bright hopes for the future. His publisher hires corpulent genius Nero Wolfe to determine who cut Childress's career short, and the detective finds no dearth of suspects. Among the many who may have wanted the wordsmith whacked are his agent, his editor, a corrupt book reviewer, and an enraged legion of Barnstable devotees. With the help of his indefatigable assistant, Archie Goodwin, Wolfe takes a look at those closest to the arrogant, argumentative author, hoping to decide which of Childress's associates merely hated him, and which would have been willing to kill.
About the Author
---
Robert Goldsborough (b. 1937) is an American author best known for continuing Rex Stout's famous Nero Wolfe series. Born in Chicago, he attended Northwestern University and upon graduation went to work for the Associated Press, beginning a lifelong career in journalism that would include long periods at the Chicago Tribune and Advertising Age. While at the Tribune, Goldsborough began writing mysteries in the voice of Rex Stout, the creator of iconic sleuths Nero Wolfe and Archie Goodwin. Goldsborough's first novel starring Wolfe, Murder in E Minor (1986), was met with acclaim from both critics and devoted fans, winning a Nero Award from the Wolfe Pack. Nine more Wolfe mysteries followed, including Death on Deadline (1987) and Fade to Black (1990). Stop the Presses! (2016) is his most recent novel.​