Larz and Isabel Anderson: Wealth and Celebrity in the Gilded Age (Paperback)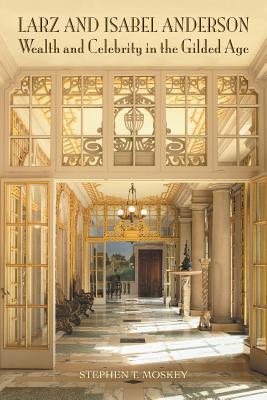 $23.95
Available from our Warehouse (Not in store currently)
Description
---
Larz and Isabel Anderson were wealthy socialites whose extraordinary lives spanned a century of American history-from the Civil War to World War II. Their world included dozens of celebrities who helped define modern culture and politics: Henry and Clover Adams, Alice Pike Barney, Cecilia Beaux, Lord and Lady Curzon, Maud Howe Elliott, Henry James, Isabella Stewart Gardner, Robert Todd Lincoln, Theodore Roosevelt, John Singer Sargent, and William Howard Taft.
In his dual biography based on six years of archival research, Stephen Moskey offers a fresh look into America's Gilded Age while focusing not just on the lives of the Andersons, but also on the intersection of wealth, celebrity, politics, gender, and race as one century ended and another began. While leading others back in time, Moskey shines a light on Larz's professional achievements as well as Isabel's emergence as an American woman of the early modern era whose words and deeds anticipated women's roles in culture and society today.
Larz and Isabel Anderson shares the story of a glittering Gilded Age couple as they lived, worked, prospered, and gave back during a fascinating time in America's history.