The Christena Disaster Forty-Two Years Later-Looking Backward, Looking Forward: A Caribbean Story about National Tragedy, the Burden of Colonialism, a (Hardcover)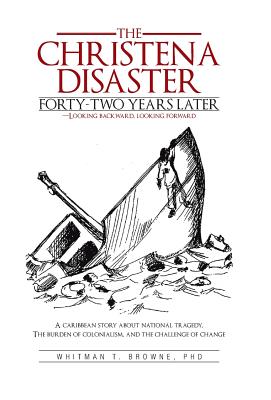 $31.95

Available from our Warehouse (Not in store currently)
(This book cannot be returned)
Description
---
On a sunny afternoon in August of 1970, the Eastern Caribbean was, without warning, confronted with a terrible and tragic event. The Christena, a well-used ferry that regularly crossed the eleven-mile expanse between the twin islands if St. Kitts and Nevis sank. The two British colonial societies were suddenly thrown into turmoil, finding themselves unprepared to deal with such sudden tragedy. The ferry was registered to carry 155 passengers, but it was severely overloaded. While ninety-nine people survived that afternoon, nearly 250 other passengers perished disaster.
As if their struggle to heal after the tragedy was not taxing enough, the islands had yet more adversity to conquer. However, both societies were determined to overcome that terrible event, even as they fought to achieve greater political independence.
Told from the perspective of Whitman T. Browne, PhD, a native if Nevis, who lived on the island at the time of the tragedy. "The Christena Disaster Forty-Two Years Later" is a moving, firsthand account of how these sister communities banded together, not only to win their political autonomy, but also to overcome their emotional suffering as a result of greater tragedy.