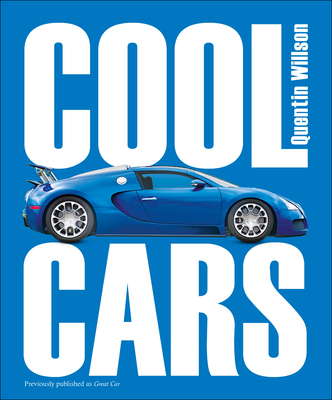 Description
---
Enjoy 100 beautifully photographed dream cars in this comprehensive guide to some of history's greatest automobiles.

Whether you're fascinated by Ferraris or mad about Mercedes, you'll want to delve into this stunning book. Every cool car is showcased using multi-angle photography to highlight the true craftsmanship and beauty of each vehicle. You will also see close-up views of the engines and interiors. 

The informative and fascinating text pays tribute to each vehicle – explaining why it's considered to be a "cool car", as well as exploring each its historical, technical, and performance details. Simple annotations make sure you won't miss out on anything, while spec boxes list car stats and other information for easy comparison.

From fast cars and sleek cars to cars with clever design or technology, Cool Cars is the must-have guide for motor enthusiasts everywhere.
About the Author
---
Quentin Willson is a car specialist who is also a television presenter, journalist, and author. He was a presenter of the popular UK series Top Gear for more than a decade. His other TV credits include The Classic Car Show and The Car's The Star. As a journalist, Willson is a columnist for the Daily Mirror (UK) and Classic Cars magazine, and was Press Association Motoring Writer of the Year in 2004. His books include Quentin Willson's Cool Cars, Ultimate Classic Car, and Cars: A Celebration.