The Notting Hill Mystery (British Library Crime Classics) (Paperback)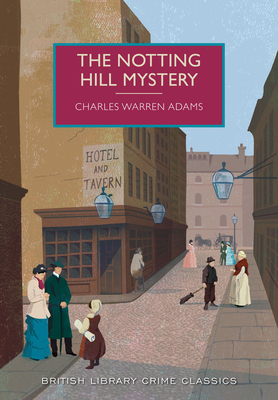 Description
---
Mystery crime fiction written in the Golden Age of Murder
"The book is both utterly of its time and utterly ahead of it." —New York Times Book Review
The Notting Hill Mystery was first published between 1862 and 1863 as an eight-part serial in the magazine Once a Week. Widely acknowledged as the first detective novel, the story is told by insurance investigator Ralph Henderson, who is building a case against the sinister Baron R—, who is suspected of murdering his wife. Henderson descends into a maze of intrigue including a diabolical mesmerist, kidnapping by gypsies, slow-poisoners, a rich uncle's will and three murders.
Presented in the form of diary entries, letters, chemical analysis reports, interviews with witnesses and a crime scene map, the novel displays innovative techniques that would not become common features of detective fiction until the 1920s.
About the Author
---
CHARLES WARREN ADAMS was a journalist, traveller, lawyer and sole proprietor of the firm Saunders, Otley & Co, which published Once a Week, the magazine in which The Notting Hill Mystery was first published.