Nuggets-Five Plays (Paperback)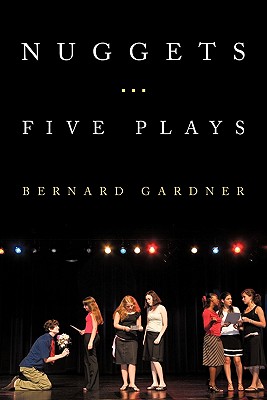 $14.95

Available from our Warehouse (Not in store currently)
(This book cannot be returned)
Description
---
THE BLUE YONDER is a play about the peace time Air Force during the cold war. It covers the hilarious interaction among full time and short time military doctors and their wives trying to survive the nuances of military life while dealing with the mandates of a ruthless leader. Is murder a possibility in this setting? See if you can guess the outcome.
DANSE MACABRE is a murder mystery set in an English borough ruled by a powerful and wealthy Lord. It deals with the power to control the lives of members of a small community so they fit into preconceived roles (sound familiar?).What do think will happen? See this all develop and the amazing conclusion. It's all in fun......or is it?
LAW AND DISORDER is a romp after a murder is committed. It deals with ungainly aspects of medicine and some of the characters involved. The farce plays out as the details are revealed. Have a good laugh
IT STAYS HERE deals with some of the vicissitudes of marriage and infidelity in a group of married couples visiting Las Vegas on a junket. Life becomes complicated when one of the women backs off the trip and an old flame appears. Follow the fun.
IT'S A LIVING is a serious (sometimes funny) examination of the end of life and an attempt to avoid the unavoidable. Would you choose to live forever if you could? Before you answer read on ....