Remembering the Future: The Path to Recovering Intuition (Paperback)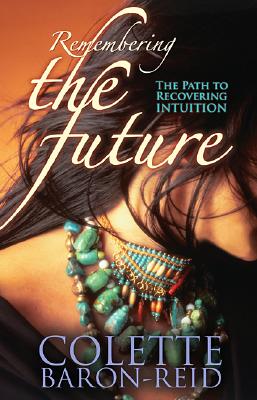 $15.99
Email or call for price.
Description
---
Within each of us is the voice of an inner teacher-guardian that is our link to the unseen world of Soul. Its purpose is to guide and protect us. It allows us an "all-access pass" to the vast arena of Divine intelligence, potential, and power. It is called intuition. We all have it, yet sadly, most people are disconnected from it.

Using her own turbulent yet remarkable life as a narrative, along with fascinating stories from her clients, internationally renowned intuitive counselor Colette-Baron Reid shares the deeply moving and amazing story of her journey to finally accepting, and exulting in, her extraordinary gift of intuition and foresight, which had been thirsting to be heard since she was a young child.

Over the past 17 years, Colette has amassed an international client base that spans 29 countries, while offering astonishing personal insights that many consider miraculous. She now openly and generously shares that journey in Remembering the Future, which will not only leave you filled with hope and empowerment, but will guide you in rediscovering your magical gift of intuition.

By following Colette's Seven Spiritual Keys, you'll experience a consciously fulfilling, creative life, filled with profound harmony and opportunity. And most important, you'll know who you really are. . . .
About the Author
---
Colette Baron-Reid is an internationally acclaimed intuitive counselor with a client base spanning 29 countries. She has facilitated hundreds of her popular seminars and workshops on developing intuition and the art of creating reality worldwide. In addition, she's a highly sought after and powerful motivational speaker, performer, and storyteller; is a popular guest on radio and television throughout the world; and is also a musical artist signed to the EMI Music label.