Seeking the American Dream (American Dreams #1) (Paperback)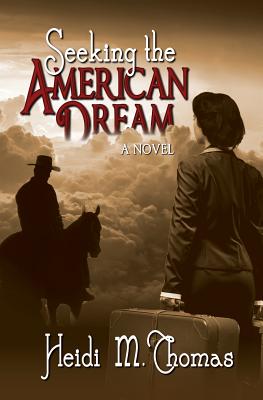 Other Books in Series
This is book number 1 in the American Dreams series.
Description
---
In 'Seeking the American Dream' Book one in the American Dream series and the next generation of the Moser family. A nurse, Anna Schmidt deals with the aftermath of a war-torn Germany on a daily basis. The destruction and suffering of WWII frame her existence until she meets American GI, Neil Moser. His stories of ranch life in Montana, his quiet kindness and compassion, and the attraction that blossoms give her hope for a different life. Before their relationship develops, Neil is suddenly shipped out of Germany, and Anna is left with nothing but a yearning for what might have been.
Anna's dreams are renewed when Neil writes to declare his love and propose that she join him in America as his wife.
After two years of endless paperwork, she is finally on American soil. But will Anna be able to overcome the language barrier and harsh Montana ranch life, to gain acceptance from his parents, and form a family in a country that still considers a German the enemy?