Refugees of a Hidden War: The Aftermath of Counterinsurgency in Guatemala (Paperback)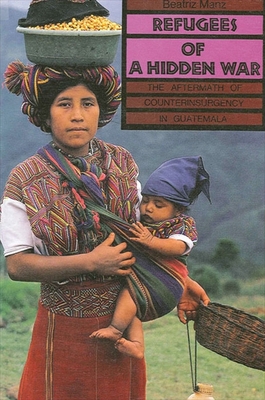 $34.95

Available from our Warehouse (Not in store currently)
(This book cannot be returned)
Description
---
Political violence and military repression have displaced some two million people in Central America in the 1980s. While conflict elsewhere in Central America has received considerable attention, the war against an unarmed civilian population in Guatemala has largely been hidden from the outside world. The military have waged a particularly brutal and extensive counter-insurgency campaign, leaving thousands dead and prompting several hundred thousand to flee to neighboring countries.

In Refugees of a Hidden War, the author examines in detail three predominantly Indian regions in northern Guatemala, reconstructing the devastation and its aftermath from the perspective of those who lived through it and its impact on the culture of the Maya Indian peasants. Individual community experiences are placed in the context of the country's pattern of land ownership and unequal exercise of political and economic power, typical of Central America. Manz also assesses the critical situation of Guatemalan refugees in southern Mexico and the prospects for their repatriation.

Refugees of a Hidden War presents the first extensive fieldwork in Guatemala since the mass violence of the early 1980s. This micro look at Guatemalan community life provides important insights on the roots of conflict in Central America.
About the Author
---
Beatriz Manz, born and raised in the Araucanian region in southern Chile, is Associate Professor of Anthropology at Wellesley College, and Associate at the Center for International Affairs at Harvard University. In 1984 she was awarded the Peace Fellowship at the Bunting Institute, Radcliffe College.