West with the Night (MP3 CD)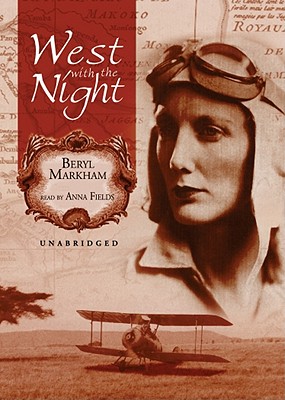 This item is not available for sale on this site.
Staff Reviews
---
This memoir by the formerly famous, pioneering aviatrix/horse trainer/celebrated beauty has rarely received the recognition it deserves. The teeming plains and white hunters of British East Africa, the barely-tested skies come alive again in these masterfully crafted episodes from a life of uncompromising freedom: funny, thrilling and moving. One of my 'desert island' books.
— Reva
Description
---
This beautifully written autobiography brings us the remarkable life story of Beryl Markham, the first person to fly solo across the Atlantic from east to west. Brought up on a farm in Kenya, Markham chose to stay in Africa when, at seventeen, her father lost their farm and went to Peru. She began an apprenticeship as a racehorse trainer which turned into a highly successful career. In her twenties, Markham gave up horses for airplanes and became the first woman in East Africa to be granted a commercial pilot's license, piloting passengers and supplies in a small plane to remote corners of Africa. As rich and inspiring as when it was first written, West with the Night captures the spirit of a true pioneer woman.