Kangaroo Notebook: A Novel (Vintage International) (Paperback)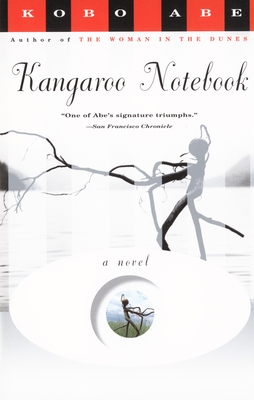 This title is hard to find, please call the store for our current availability.
Description
---
In the last novel written before his death in 1993, one of Japan's most distinguished novelists proffered a surreal vision of Japanese society that manages to be simultaneously fearful and jarringly funny. The narrator of Kangaroo Notebook wakes on morning to discover that his legs are growing radish sprouts, an ailment that repulses his doctor but provides the patient with the unusual ability to snack on himself. In short order, Kobo Abe's unraveling protagonist finds himself hurtling in a hospital bed to the very shores of hell. Abe has assembled a cast of oddities into a coherent novel, one imbued with unexpected meaning. Translated from the Japanese by Maryellen Toman Mori.
About the Author
---
Kobo Abe was born in Tokyo in 1924 and grew up in Mukden, Manchuria, during World War II. In 1948 he received a medical degree from Tokyo Imperial University, but he never practiced medicine. Considered one of Japan's foremost novelists, his most famous works include The Face of Another (1964), The Box Man (1973), Secret Rendezvous (1977), and The Ark Sakura (1984). All of Abe's books have been bestsellers in Japan and he was the recipient of numerous literary awards and prizes, including the Yomiuri Prize for The Woman in the Dunes in 1962. He collaborated with director Hiroshi Teshigahara on film adaptations of four of his novels—including The Woman in the Dunes—and was also widely known as a dramatist. He died in 1993.