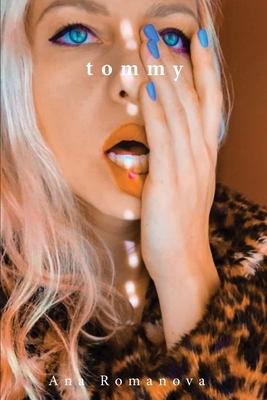 $18.00
Available from our Warehouse (Not in store currently)
Description
---
"Do you know what I keep thinking? When I get out of here, I'm going to find a tall tree with a beautiful view. I'm going to climb that tree and bring a bottle of vodka with me. I don't think about what happens next, I just get really drunk up there."
It was the most bizarre notion, but I meant it. I genuinely wanted to do it.
I looked at Tommy and wasn't afraid of what he might be thinking. I felt I could tell him anything.
"When you find that tree..." He looked back at me, our knees now touching under the table.
"Call me."
Opening the doors to her past, Ana Romanova writes an astounding memoir chronicling
life in a cult, falling in love with an "outsider," and turning into a fugitive when she does the unthinkable-runs away with the military. As she tries to come to terms with what happened in her childhood, she gets catapulted into the dangerous world of sex, drugs, suicide, addiction, and illicit affairs. Raw and filled with impossible twists and turns, Romanova proves that life is stranger than fiction when she finds herself unable to break free from her past, and struggles to save the only relationship that matters in her life-Tommy.