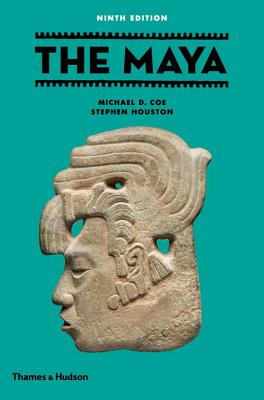 Description
---
"The gold standard of introductory books on the ancient Maya." —Expedition
The Maya
has long been established as the best, most readable introduction to the New World's greatest ancient civilization. Coe and Houston update this classic by distilling the latest scholarship for the general reader and student.
This new edition incorporates the most recent archaeological and epigraphic research, which continues to proceed at a fast pace. Among the finest new discoveries are spectacular stucco sculptures at El Zotz and Holmul, which reveal surprising aspects of Maya royalty and the founding of dynasties. Dramatic refinements in our understanding of the pace of developments of the Maya civilization have led scholars to perceive a pattern of rapid bursts of building and political formation. Other finds include the discovery of the earliest known occupant of the region, the Hoyo Negro girl, recovered from an underwater cavern in the Yucatan peninsula, along with new evidence for the first architecture at Ceibal.
About the Author
---
Michael D. Coe (1929– 2019) was Professor Emeritus of Anthropology at Yale University and Curator Emeritus for the Peabody Museum of Natural History at Yale University. His books include The Maya, Mexico, and Breaking the Maya Code.

Stephen Houston is Dupee Family Professor of Social Sciences at Brown University. His most recent book is The Gifted Passage: Young Men in Classic Maya Art and Text.