Master and Commander (Paperback)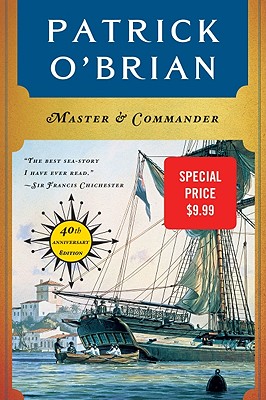 This item is not available for sale on this site.
Staff Reviews
---
This, my dear, is the first book in the great immortal adventure story of the world. The finest, funniest, most thrilling & fulfilling epic narrative in English, peopled by the best-drawn and most memorable characters we know of. O'Brian will sweep you away. Be you sea-dog or lubberly literary cove, read it, for all love! There is not a moment to be lost!
— Reva
Description
---
This, the first in the splendid series of Jack Aubrey novels, establishes the friendship between Captain Aubrey, R.N., and Stephen Maturin, ship's surgeon and intelligence agent, against a thrilling backdrop of the Napoleonic wars. Details of a life aboard a man-of-war are faultless rendered: the conversational idiom of the officers in the ward room and the men on the lower deck, the food, the floggings, the mysteries of the wind and the rigging, and the roar of broadsides as the great ships close in battle.