The Last of the Wine (Paperback)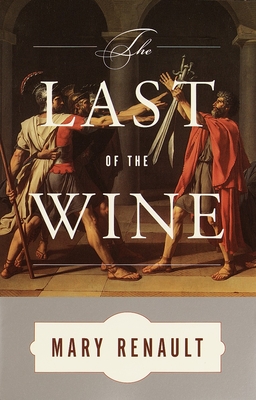 Staff Reviews
---
Through the eyes of the young Athenian Alexias, Renault illuminates the dying days of that city's golden age with her characteristic immediacy and grace. This is the closest you can come to meeting Socrates, Plato, Phaedo, Alcibiades and Xenophon in the flesh. A tale of war, famine, friendship and love.
— Reva
Description
---
In The Last of the Wine, two young Athenians, Alexias and Lysis, compete in the palaestra, journey to the Olympic games, fight in the wars against Sparta, and study under Socrates. As their relationship develops, Renault expertly conveys Greek culture, showing the impact of this supreme philosopher whose influence spans epochs.
About the Author
---
Mary Renault wrote more than a dozen novels; has had her work adapted for radio, stage, and screeen; and has been the subject of documentaries and biographies. She is as widely known for her forthright treatment of gay relationships as well as her historical restructions of ancient Greece. She was born in London and educated at Oxford. She then trained as a nurse, where she met her lifelong partner, Julie Mullard. After World War II, she and Mullard settled in South Africa and traveled considerably in Africa and Greece. It was at this time that she began writing her historical novels, including The King Must Die, The Last of the Wine, and The Persian Boy. The biography The Nature of Alexander is one of her only nonfiction books. She died in Cape Town in 1983.
Praise For…
---
"Not since Robert Graves' I, Claudius has there been such an exciting, living image of the ancient world on this grand a scale."–The New York Times Book Review