Burn This: A Play (Paperback)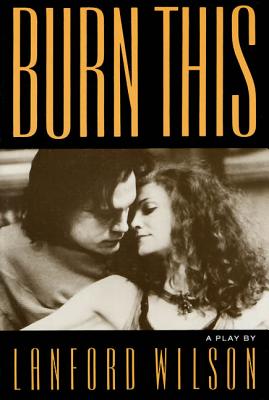 Description
---
Commissioned by the Circle Repertory Company, Burn This first appeared at the Mark Taper Forum in Los Angeles in 1987 to near-universal praise. Set in the bohemian art world of downtown New York, this vivid and challenging drama explores the spiritual and emotional isolation of Anna and Pale, two outcasts who meet in the wake of the accidental death by drowning of a mutual friend.
Their determined struggle toward emotional honesty and liberation--by no means guaranteed at the play's ambiguous end--exemplifies the strength, humor, and complexity of all of Lanford Wilson's work and confirms his standing as one of America's greatest playwrights.
About the Author
---
Lanford Wilson (1937-2011) was born in Lebanon, Missouri, and attended the University of Chicago. A founding member of the Circle Repertory Company in New York, he has seen many of his plays produced in theaters all over the United States and abroad. His work includes Angel's Fall, Burn This, Lemon Sky, and many more. He is the recipient of many awards, including a Drama Desk Vernon Rice Award, the Pulitzer Prize, and two Obies.
Praise For…
---
"From his earliest plays to his last, Burn This, Lanford Wilson has been firmly committed to the free expression of the individual spirit, no matter how nonconformist or even prodigal that spirit may seem to be...In the sense that it deals with lonely and displaced characters, Burn This is in the Wilson tradition. Where it breaks dramatic ground for the author is in its passion...Mr. Wilson exposes deep uncauterized emotional wounds--and offers no salve." —Mel Gussow, The New York Times
"The play [Burn This] has a voracious vitality and an almost manic determination to drive right into the highest voltage that life can register." —Jack Kroll, Newsweek